2000 dogs rescued and counting
hart was established by a group of dog lovers in 2003. We are 100% volunteer based and rely on a network of foster homes to support our furry friends in need. Through compassion, community and caring, we have enriched the lives of over 2000 dogs…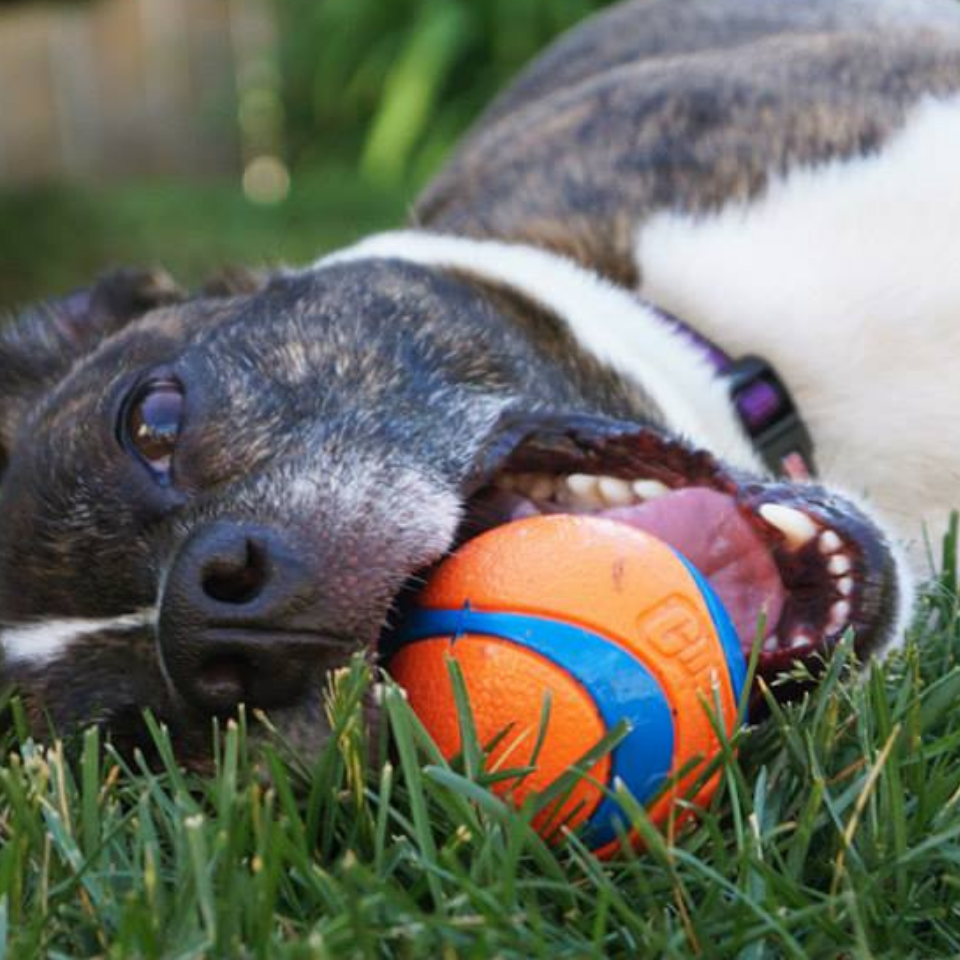 What is hart? hart is a registered charity (#86666-1408 RR-0001) run entirely by volunteers. hart's mission is to rescue, rehabilitate and re-home stray and abandoned dogs in addition to providing education and outreach programs that promote responsible pet ownership. 
Where do hart dogs come from?
hart concentrates our rescue efforts on stray or abandoned dogs in the community of Maskwacis as well as other rural and First Nation areas surrounding Edmonton. hart also helps in medical emergencies from our vet partners and other rescues.
What happens to the dogs once they are rescued?
While dogs are with hart they receive veterinary care (at a minimum) including vaccinations, anti-parasitic, microchip, and spay/neuter. If a dog requires medications or surgeries for illness or injury, those all happen before they are cleared for adoption. hart dogs also undergo a behavior assessment while in care. And most importantly hart dogs are given unlimited love by their foster pawrents until they are adopted.
What is hart doing to eliminate the problem of stray dogs?
Over and above rescuing animals, hart has developed successful working relationships with First Nations communities and other rescue groups. hart participates in and provides support for spay/neuter clinics held in the communities, and helps resident dogs to be spayed/neutered at our vet partners.
Where does hart get its funding?
hart relies on donations from individuals and organizations, fundraising activities (merchandise sales, hart art, etc), events (Sneakers & Strays, Barks at the Bar, etc) and other initiatives (dog washes, bottle drives, puppy parties, etc).
$12.50 provides de-worming medication
$16 provides 1 vaccine
$100 provides a veterinary examination
$360 provides a spay/neuter procedure
$2000 can provide a surgical procedure
Where is hart located?
hart is a shelter-less society that relies on a network of foster parents to open their homes and hearts to provide care for our dogs. Most of our volunteers and fosters are based in the greater Edmonton area.
Does hart issue tax receipts?
Yes, hart has received our Federal Registration Number (#86666-1408 RR-0001) so tax receipts can be issued for donations of over $20.00.
Does hart accept non-monetary donations?
Yes, we are constantly in need of dog materials (e.g., crates, dog beds, puppy pens, leashes, collars, treats, food, toys and dog houses) and office supplies (e.g. paper, envelopes, binders). If anyone wishes to donate these items they can contact us for a donation location.